COVID-19 Relief Funds & Financial Assistance
The following agencies may be able to help you with payment assistance.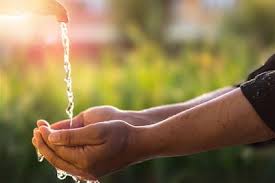 Please know that financial assistance may be limited to a 12-month cycle, and each agency has its own eligibility rules.
Please contact the following local Social Service Agencies to see if you are eligible for help paying your utility bills and more.
---
The PRINTABLE document is found HERE - please see Page 2 for the Spanish Version.
El documento IMPRIMIBLE se encuentra AQUI - por favor consulte la Página 2 para la Versión En español.
---
Emergency Rental Assistance Available for Marion County Residents: 
          * * Community members may apply online at www.co.marion.or.us/RentalAssistance
                       or by calling the customer service line toll free 1-833-227-5161. * * 
Find rental assistance programs for your location | Consumer Financial Protection Bureau
Emergency Rental Assistance Program (English) launched June 3, 2021  Spanish
Oregon Homeownership Stabilization Initiative / Oregon Affordable Housing Assistance Corporation
 725 Summer Street NE, Suite B, Salem, OR 97301
Rental and Housing Assistance - Eviction Moratorium
St. Vincent de Paul (503) 364-5672
 3745 Portland Road NE, Salem, OR 97301  
Monday–Friday, 10am – 1pm
Must provide:  City of Keizer utility shut off notice
ARCHES  >>> Great Resource for Rent  (503) 399-9080
2475 Center Street, Salem, OR 97301  
Monday – Friday, 8am – 5pm
Salvation Army  (503) 585-6688, ext. 4873
1977 Front Street SE, Salem, OR 97301
Monday – Friday, 9am – Noon
Must provide:
Proof of income

Proof of age (over 18 years old)

City of Keizer utility shut off notice

Only a 1-time emergency assistance
Mid-Willamette Valley Community Action  (503) 508-1926
2475 Center Street, Salem, OR 97301  
Monday – Friday, 8am – 5pm
211 Cell   This agency doesn't directly disburse funds, but they provide a plethora of possible resources. 1-866-698-6155  
Monday – Friday, 8am – 5pm
Department of Human Services - NW Senior & Disability Services  (503) 304-3400  
3410 Cherry Ave NE, Salem, OR  97303
Monday – Friday  8am – 5pm