Street Sweeping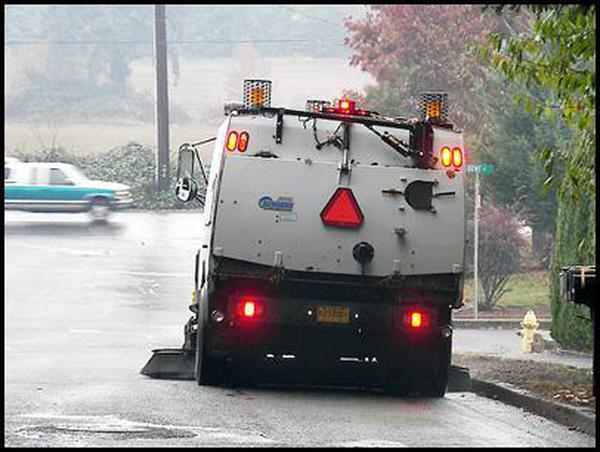 All City Streets are cleaned on a regular basis and are currently sub-contracted out to Wheat LLC (Loren's Sanitation).  You have expressed your concerns for cleaner streets and neighborhoods as an important issue and so we have created a street sweeping calendar to help you determine which day your street will be swept.  Please note these dates can vary. If your street is not swept (due to weather, holidays, or mechanical breakdown) it will be swept on the following Friday of your week.   All major thoroughfares and collector streets are swept twice a month.

MAP OF SECTION AREAS
| 2018 | A | B | C | D | E | F | G | H |
| --- | --- | --- | --- | --- | --- | --- | --- | --- |
| Jan | 1 | 2 | 3 | 4 | 8 | 9 | 10 | 11 |
| Feb | 5 | 6 | 7 | 8 | 12 | 13 | 14 | 15 |
| Mar | 5 | 6 | 7 | 8 | 12 | 13 | 14 | 15 |
| Apr | 2 | 3 | 4 | 5 | 9 | 10 | 11 | 12 |
| May | 7 | 8 | 9 | 10 | 14 | 15 | 16 | 17 |
| June | 4 | 5 | 6 | 7 | 11 | 12 | 13 | 14 |
| July | 2 | 3 | 4 | 5 | 9 | 10 | 11 | 12 |
| Aug | 6 | 7 | 8 | 9 | 13 | 14 | 15 | 16 |
| Sep | 3 | 4 | 5 | 6 | 10 | 11 | 12 | 13 |
| Oct | 1 | 2 | 3 | 4 | 8 | 9 | 10 | 11 |
| Nov | 5 | 6 | 7 | 8 | 12 | 13 | 14 | 15 |
| Dec | 3 | 4 | 5 | 6 | 10 | 11 | 12 | 13 |
The sweeping schedule dates are for the year of 2018 are as listed above.
To find when your street will be swept, identify your street and location on the map and find the corresponding letter and date in the index. If your street is not swept (due to weather, holidays or mechanical breakdown) it will be swept on the following Friday of your week.
Keizer Station, Lockhaven, Chemawa and Dearborn will be swept the 2nd and 4th Friday of each month.
River Road, Cherry Ave, and Wheatland will be swept the 1st and 3rd Friday of each month.
(Non curbed streets will not be included in the sweeping schedule)