Parks & Facilities Division
Parks Updates
The Splash Fountain at Chalmers Jones Park, is now open! It will be open Wednesday - Sunday, noon - 7pm on days projected to be 75 degrees or more. It will be open through Labor Day.

The Big Toy at Keizer Rapids Park will be closed for shade sail improvements from May 19th - June 30th, 2022
Amphitheatre reservations are available. To make a reservation at the Keizer Rapids Park Amphitheater call

50

3-856-3436 or fill out our Amphitheatre Permit Application.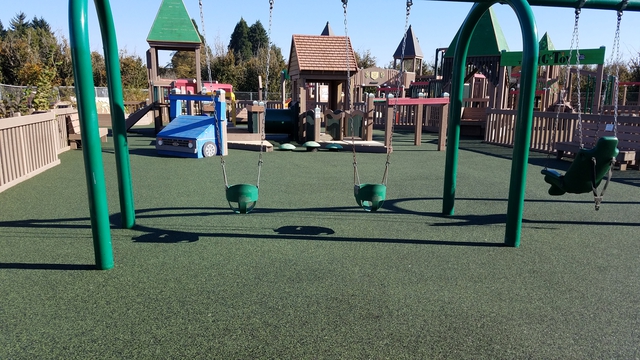 INTERACTIVE PARK AND ATTRACTIONS MAP
The goal of the Park Department is to provide the community with a diversified program to meet the recreational, educational and leisure needs of the citizens. A blend of pleasing landscapes, open spaces, parks and recreational facilities for both passive and active interests is available. Please browse our site for links with more information. 
For information about the history of Keizer parks, please click here.
For all other general inquiries or questions please call our Parks Department.
Parks Division Manager: Robert Johnson 
Office Hours: Monday - Friday (8 AM - 5 PM) 
503-856-3569 or email johnsonr@keizer.org
Mailing Address:  
Parks Division
  P.O. Box 21000
  Keizer, OR 97307 
Physical Address:
  City of Keizer
  930 Chemawa Rd NE
  Keizer, OR 97303 
To report Parks issues after hours, please call: 503-393-1608