Mayor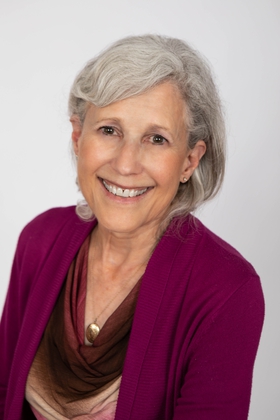 Cathy Clark
Cathy Clark and her husband Kevin have made Keizer their home since 1989. Kevin and Cathy chose to move to the city of Keizer because of the warm, welcoming community atmosphere. Cathy has been employed at the State of Oregon since 2013. Kevin is now retired after a 42 year career in the fire service. He was at Marion County Fire District #1 for 30 years and then served at West Valley Fire District, retiring as Chief.
Cathy is originally from Los Angeles, California and graduated from Palos Verdes High School. At the University of California, Davis, she completed a Bachelor of Science degree with a double major of Biology and Wildlife Biology. She then earned a Master of Science degree in Biology from Kansas State University. Upon graduation, she and her dog, Heidi, moved to Corvallis for a job at Oregon State University. Cathy and Kevin met at church soon after she moved to Oregon and were married a year later. For 20 years, she was a home educator for their four children and ran her own business as a math and science tutor and home school consultant.
Cathy has been an active volunteer in the Keizer community since their children were young, teaching Sunday school and serving on the Keizer Indoor Park board. She became involved in city government in the late 1990's through the Back Yard Burn Committee and Community Policing. In 2002 she was appointed to the Budget Committee and in 2004 to the Volunteer Coordinating Committee. In 2006 she was elected to City Council Position #4 and re-elected in 2010, working primarily on local, regional and state transportation projects, planning and policy issues.
In 2015, Cathy was elected as Keizer's 6th Mayor. She is currently working with leaders in Salem, Marion County and Polk County to carry out the work of the Mid-Willamette Homeless Alliance to build strong, sustainable and effective services for people who are homeless in our community. She, the Council and City staff are committed to ongoing support for our community and neighbors through the recovery from a series of natural disasters in 2020-2021. The City is also working through long range issues related to housing, transportation, financial resources, economic development and emergency management to plan for Keizer's future.
Through her work on the Council, Cathy strives to reflect Keizer's community values of working together, volunteerism, and respect that create a quality standard of living for all members of our community.
You can reach Cathy at clarkc@keizer.org or on Facebook at Mayor Cathy Clark.
Current Committee Assignments
Mid-Willamette Valley Homeless Alliance, Board chair

SKATS (Salem Keizer Area Transportation Study) - Chair since 2012

MWACT (Mid-Willamette Area Commission on Transportation) - Vice-Chair since 2008

Personnel Policy Committee, since 2013

Budget - since 2002

Mid-Willamette Valley Council of Governments Board of Directors (Chair 2017-2019) and Executive Committee

SEDCOR Board of Directors, since 2014

League of Oregon Cities Foundation Board of Directors, since 2019

League of Oregon Cities Policy Committees 2021-2022 - Transportation and Community Development
Work Experience:
Administrative staff and Board Administrator for various state agencies: since 2013
Customer service: pool & spa parts and service: 2006 – 2007
Home school educator, tutor and consultant: 1991 – 2016
Oregon State University, Research Assistant: School of Veterinary Medicine 1981 – 1985, Zoology Department 1986.
Other Government Experience and Council Assignments:
Keizer Heritage Foundation Board of Directors – Council representative 2014-2021

League of Oregon Cities, Board of Directors, 2016-2018

Salem River Crossing EIS - Oversight Team, 2007 to 2018

OMPOC (Oregon Municipal Planning Organization Consortium) SKATS representative; vice-chair 2012-2016

Mid-Willamette Homeless Initiative Task Force 2016-2017; Development Board 2017-2020

Economic Development Commission, Council President 2011-2012; Wallace House Bicentennial; Keizer 23 TV Advisory Committee, Iris Festival Council city liaison, KFEST

City Task Forces: Keizer Little League Long Range Planning, Transportation System Plan, vice-chair; Events and Festivals, chair; Amphitheater, chair; Summer Concert Series, chair; Committee Review; Economic Opportunities Analysis; Keizer 23 TV; Chemawa Interchange Area Management Plan stakeholders committee

Volunteer Coordinating Committee, Audit Committee, EVAK (Emergency Volunteers Assisting Keizer), CCTV Board of Directors