Building Permit Division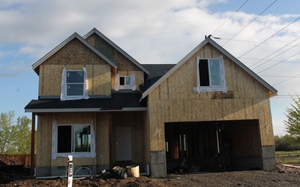 In response to COVID-19 - We are encouraging customers to utilize online platforms, telephone and email to do as much business and communication as possible. If you feel like you need to come to City Hall please call ahead for process.
We are available by phone at (503) 856-3440 or by email to Hurleym@keizer.org between the hours of 8:00 am and 4:30 pm.
Applications and other documents can be submitted by mail or email or for contractors, through Oregon ePermitting https://aca-oregon.accela.com/oregon/
Email: Megan Hurley
Office Hours : Monday - Friday (8:00 am - 4:30 pm)
Phone Number: (503) 856-3440
Fax Number: (503) 390-8288
The City of Keizer works hand-in-hand with the Marion County Building Department to approve and issue permits within the City limits.
Certain permits are required to be applied for at the City of Keizer while others can be applied directly to Marion County. See Where to Apply table for clarification.