Adopt a Street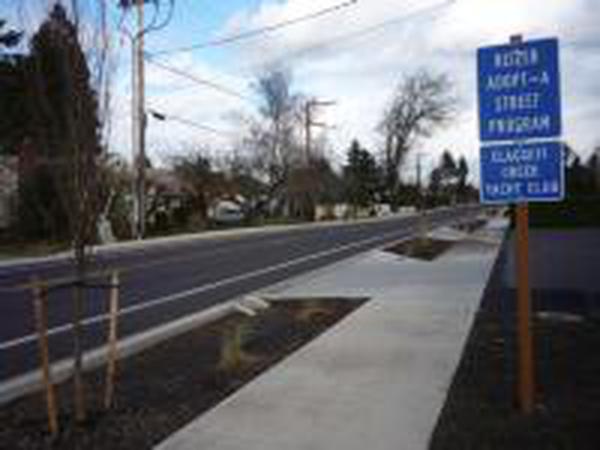 The Adopt-A-Street agreement is in effect for a period of two years from the date signed.  At the end of this period, the group may renew their adoption status by submitting a completed renewal form.  
 

 Litter pick-up will occur a minimum of 4 times per year during the adoption period.  Adopters must submit the results of each clean up (number participating, hours worked and amount of trash collected) to the City of Keizer Public Works as soon as possible following the clean up. 

 
 

 The City of Keizer agrees to provide signage recognition of the adopted section with the name of the individual/group displayed for the duration of the adoption period. 

 
 

 When participants are 11 years of age of younger they must be accompanied by a parent or guardian.  During that time the adults are held responsible to ensure that adequate safety measures are taken. 

 
  AVAILABLE STREETS:  
ALDER Dr (Cherry Ave to Verda Lane)
DEARBORN AVE N (River Rd to Delight St)
McLEOD LN (Lockhaven Drive to Stonehedge)
LOCKHAVEN DRIVE (River Rd to Windsor Island)
RIVER RD (McNary Estate Drive to city limits)   
   ULALI DRIVE (Stadium Drive to the end)
VERDA LN (Chemawa Rd to Lockhaven Dr)
WHEATLAND RD (River/Wheatland Split to City Limits)
  If you are interested in filling out an application please click here or if you would like more information please call our Public Works Department at (503) 856-3561 or e-mail  Jenniffer Warner  .