Adopt-A-Street
The City of Keizer's Adopt-A-Street program is a joint effort between the City and it's residents to keep our streets and roadways litter free. The program is voluntary and designed for organizations, businesses and individuals to express their pride and commitment to their community.
Groups and individuals can choose a section of street, organize regular litter clean-ups and the City will publicize the commitment with a roadside sign bearing the group's name. Volunteers are provided safety equipment like signage, safety vests, trash bags, litter grabbers and gloves for each litter clean-up. There is no cost to join. 
How to apply:
Submit an Adopt-A-Street Application
Sign & submit a volunteer waiver (will be emailed to you once your application is received)
Adopters agree to:
Attend a safety training & adhere

to the safety information and Adopt-A-Street guidelines put forth by the City of Keizer

 
Schedule two litter clean-ups a year for no less than two years
Pick up & return all borrowed equipment to City of Keizer Public Works
Report the weight of litter collected to the Adopt-A-Street Coordinator
Have fun showing pride in your community
Litter along our streets and roads can wash into our streams when it rains, pollute our natural areas and contribute to microplastics in our waterways. Adopt-A-Street is an active way to keep our waterways and wildlife healthy, while also showing your Keizer pride!
Join the Adopt-A-Street program and help keep Keizer beautiful!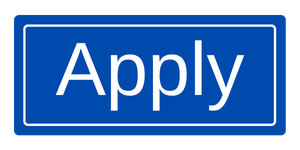 Available Streets
The map below shows all of the adoptable streets in Keizer. Click on an available road (blue) to view the beginning and ending point, length of the street and the link to apply. You can also apply through the 'Apply' button above. You can also click on the adopted streets (purple) to view the total amount of trash that has been picked up by the Adopter. If you would like to adopt a specific street, be sure to note the street name (including the cross streets) in your application.
For questions or concerns, contact us:
Jenny Ammon
Monday - Friday, 8:00 - 5:00 pm
Phone: 503-856-3447