School Resource Officer Unit
The School Resource Officer Unit establishes a positive working relationship with youth in a cooperative effort to prevent juvenile delinquency and assist in student development.  The program also maintains a safe and secure environment on 10 school campuses and promotes positive attitudes about the police role in society. School resource officers present various topics in the classroom such as law, role of law enforcement, drug and gang awareness and other law enforcement disciplines. School resource officers conduct criminal and other investigations in Keizer schools and serve as the liaison officer for the schools' Youth Services Team and interagency youth gang meetings. In cooperation with the school district, school officers also investigate truancy issues and issue citations for attendance violations. 
 Facing drastic budget cuts in 2011, the school district cut SRO services district wide. The effect of those cuts resulted in the loss of the Whiteaker Middle School SRO and dedicated law enforcement services to seven elementary schools. Currently, the Salem-Keizer School District pays 50% of the personnel costs to staff two police officers in Keizer schools and 25% of an SRO supervisor. One SRO is assigned on a full-time basis to McNary High School and the other provides law enforcement services to both Claggett Creek and Whiteaker middle schools. 
 During the 2011-2012 school year, the Keizer Police Department handled 432 calls for service at the 10 public schools in Keizer.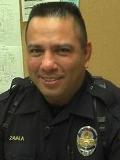 Officer David Zavala is assigned to McNary High School and provides security for 2,200 students and staff. He works closely with the surrounding neighborhoods to address complaints about student loitering, littering and general disruptive behavior. Officer Zavala provides security for 2,500 students and staff. He is very involved in youth sports with coaching and mentoring and teaches online safety.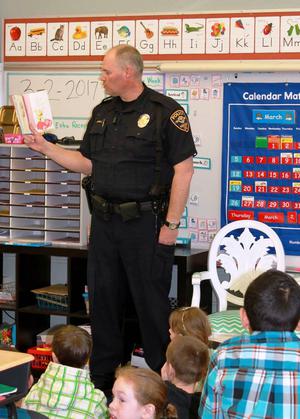 School Resource Officer Jay Prall is assigned to Claggett Creek Middle School and Whiteaker Middle School. Officer Prall provides security for 2,000 students and staff. Officer Prall is the department's Youth Gang Officer and an advisor for the Keizer Police Cadet Program. Officer Prall is the department's representative to the interagency CERV (Committed Enforcement for Responsible Vendors) Task Force and coordinates the department's participation in alcohol stings in the Marion County area to combat the underage sale of alcohol to minors. 
 During the summer break, school officers are typically assigned to patrol with an emphasis in gang and graffiti enforcement. Sometimes they are assigned to special units like Investigations depending on operational needs. 
 Questions about the School Resource Officer Program should be directed to Sergeant Greg Barber. 
 Links: 
Salem/Keizer Public Schools 
  Parent Hotline for Struggling Teens  
  Nation Center for Missing and Exploited Children  
  Oregon Department of Human Resources  
  Statewide Resources for Youth  
 Gang Prevention- Warning Signs That Your Child May Be Involved With a Gang