CHECK IT OUT!! FIX IT BIKE REPAIR STATION AND AIR KIT PUMP AT THE CIVIC CENTER
Published on Mar 09, 2018 at 04:08a.m.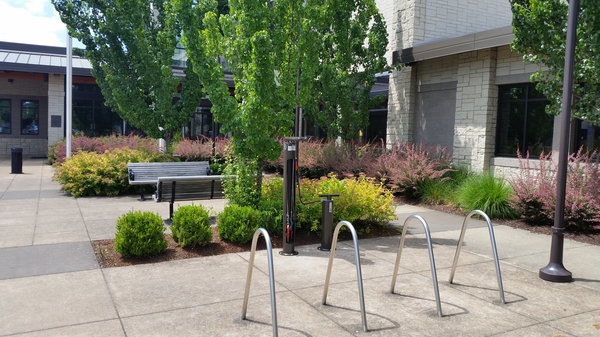 Thanks to the generosity of the Salem Keizer Transit District for providing the funds for this new Bike Repair Station located at the Keizer Civic Center next to the bike racks.
This station features:
Philips and flat head screwdrivers
2.5, 3, 4, 5, 6 and 8 mm Allen wrenches
Headset wrench
Pedal wrench
8, 9, 10 and 11 mm Box wrenches
Tire Levers (2)
Heavy duty bike pump with waterproof gauge
Available 24/7 for your repair needs.
More:
Public Works News