NOTICE OF PUBLIC HEARING - SUBDIVISION 2018-24
Published on Sep 04, 2018 at 03:01p.m.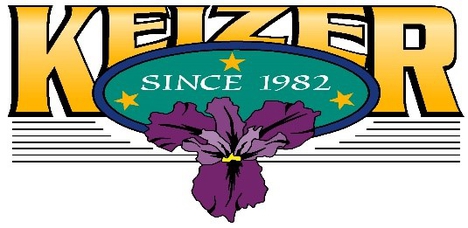 KEIZER COMMUNITY DEVELOPMENT DEPARTMENT
NOTICE OF PUBLIC HEARING - SUBDIVISION CASE NO. 2018-24
PURPOSE OF HEARING: To hear an application before the Land Use Hearings Officer to subdivide two adjacent parcels totaling approximately 1.76 acres into 14 lots ranging in size from approximately 5,000 square feet to 5,368 square feet. The proposal is for a single family dwellings to be located on each lot. The property is located on Farmland Ln NE (720 and 770 Farmland) and is identified on Marion County Tax Assessor's Map No. 063W26BD Tax Lots 700 and 600. The properties are designated on the Comprehensive Plan map as Low Density Residential and are zoned Single Family Residential (RS).
APPLICANT/ PROPERTY OWNER: Celtic Homes
DATE AND TIME OF HEARING: Thursday, September 20, 2018; 6:00 pm
LOCATION OF HEARING: Keizer City Hall, 930 Chemawa Road NE, Keizer
HOW TO PARTICIPATE: Anyone desiring to speak for or against the proposal may do so in person, or by representative, at the public hearing; or, may submit written comments with the Keizer Community Development Department prior to the public hearing. Written comments may be filed with the Keizer Planning Department, Keizer City Hall, 930 Chemawa Road NE, Keizer and must be received no later than 4:00 pm on the day of the hearing. The file with the staff recommendation relating to the above land use case may be reviewed or copies may be obtained at City Hall for a reasonable cost. After the close of the hearing the Hearings Officer will approve with conditions, deny, or modify with conditions the application.
Interested persons should become involved in the decision making process. The application form, all documents and evidence relied upon by the applicant, and the applicable decision criteria are available for inspection at the Community Development Department. The staff report and recommendations concerning this case will be available for review by the public at least 7 days prior to the hearing or can be viewed on the City's website. The file with information relating to the above land use case may be viewed or copies obtained at a reasonable price. Failure of an issue to be raised in the hearing, in person or by letter, or failure to provide sufficient specificity to afford the decision maker an opportunity to respond to the issue, precludes appeal to the Land Use Board of Appeals (LUBA) based on that issue.
LAND USE DECISION CRITERIA: The criteria upon which the decision on this application will be based include the following: Section 3.108 (Subdivision, Planned Unit Developments, and Manufactured Home Parks) Keizer Development Code.
The Keizer Development Code can be viewed at the Community Development Department during business hours of it can also be accessed at www.keizer.org under Community Development Department and Planning Division. Or contact Shane Witham, Senior Planner at 503-856-3439.
UPON REQUEST, AUXILIARY AIDS AND/OR SPECIAL SERVICES WILL BE PROVIDED TO PARTICIPANTS WITH DISABILITIES. TO REQUEST SERVICES, PLEASE CONTACT CITY HALL AT (503)390-3700, OR TDD ACCESS AT 1-800-735-2900, AT LEAST TWO WORKING DAYS (48 HOURS) IN ADVANCE OF THE HEARING.
More:
Bids, Notices & Public Hearings