Outreach and Education
Public Outreach and Education  
As part of our commitment to environmental sustainability the City of Keizer provides public education and outreach throughout the City. 
Find out more about our efforts by reading our Draft 5-year Public Education Plan. 
Our team is proud to offer exceptional educational services to our community. Below is a list of some of the services we offer:
Educational field trips to local natural resources areas.

Classroom activities for younger kids on watershed education and pollutant prevention.

Demonstrations of Public Works Operations equipment.

Lending of water quality testing & monitoring tools for classrooms.

Presentations to developers, builders, landscapers, and professional organizations on Stormwater management, LID and green street infrastructure.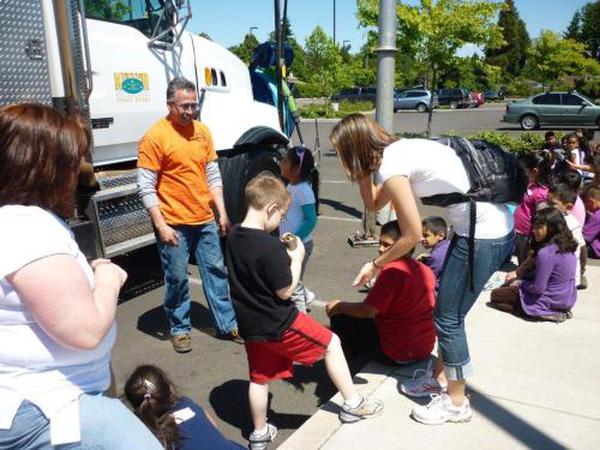 For information or to schedule an event contact:
Environmental Education Coordinator, Jenny Ammon at 503-856-3447 or email: Jenny Ammon