Community Center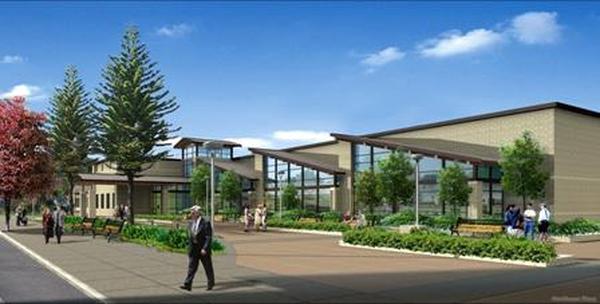 Let our stunning conference center be the perfect backdrop for your next event...
As the largest venue in Keizer we offer 9,000 square feet of flexible event space, free parking, and outstanding customer service. Our facility can meet your needs for any event whether it is for a small staff meeting, large conference or anything in-between. Our amenities include wireless internet, house sound system, A/V equipment, lectern and adjustable stage.
Dear Valued Customers, At this time the Keizer Community Center is CLOSED through April 30, 2020. This decision was made due to Governor Kate Brown issuing Executive Order 20-12, directing everyone in Oregon to stay at home. https://www.oregon.gov/newsroom/Pages/NewsDetail.aspx?newsid=36240
If you have questions or concerns about your event that is booked or are interesting in booking an event at the Keizer Community Center please contact us by email at keizercc@keizer.org. Our staff is working remotely and will contact you as soon as possible.
Rental Information
Community Center Rental Agreement
Room Rental Customer Checklist
Governmental Partners Rental Information
Community Center Rental Agreement - Governmental Partners
Room Rental Customer Checklist - Government
About Our Venue
Brochure
Room Layout with Pricing
Community Center Insurance Requirements
Vendor List (Caterers and Alcohol Caterers)
Event Center Guide
Community Center Layout Examples
Photos
Venue Availability/Questions/Contact Information
Submit a Request for Venue Availability
Phone: 503-856-3408
Email: keizercc@keizer.org
(Inquiries are typically replied to within two business days. Please check your SPAM folder for replies also.)

Tours
Facility tours are typically scheduled Monday–Friday (excluding holiday's) from 8:00am to 3:00pm. Tours are based on facility availability. Other days and times may be arranged based on staff availability. Please complete our Community Center Tour Inquiry to check for tour availability.

Venue Location
930 Chemawa Road NE
Keizer, Oregon 97303
Driving and Parking Directions